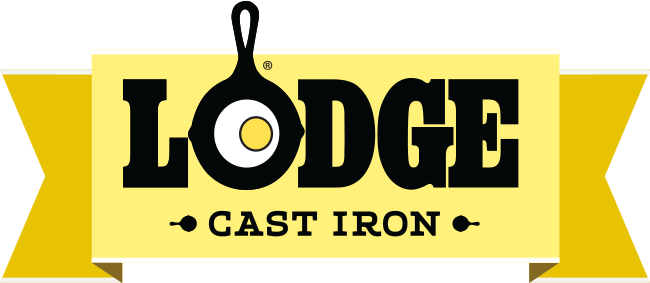 WHY CHOOSE LODGE COOKWARE?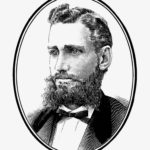 AMERICAN MADE COOKWARE SINCE 1986
Lodge Manufacturing has been in continuous operation longer than ANY other cookware company in America. The first foundry was founded by Joseph Lodge and his wife in a small town of South Pittsburg, Tennessee. Joesph built a legacy of unrivaled quality that has persevered through two World Wars and the Great Depression. A legacy that his family still carry on to this day, with both the CEO and Chairman being the great-grandsons of Joseph Lodge. Lodge continues to raise the industry standard year after year with constant innovations such as pre-seasoned cookware to the latest Lodge Seasoned Carbon Steel line.
THE LODGE CAST IRON ADVANTAGE
Lodge Cast Iron Cookware is forged to stand the test of time... Designed to be passed down for generations!
Comes pre-seasoned and ready for use after a quick rinse and hand dry
Seasoned with soybean oil with absolutely ZERO synthetic chemicals added
No chemical coating for utensils to damage
Can be used on EVERY type of stovetops from induction, electric, or gas
Cooking ability improves with each use due to the nature of cast iron products
Durable cast iron has the ability to be restored time and time again for 100+ years
If you have not used any of your cast iron skillets, pans, dutch ovens, etc. for several months, then it is a good idea to re-season the cooking surface remove any rust and ensure a better tasting meal. It is easy and worth the effort for the improved flavor!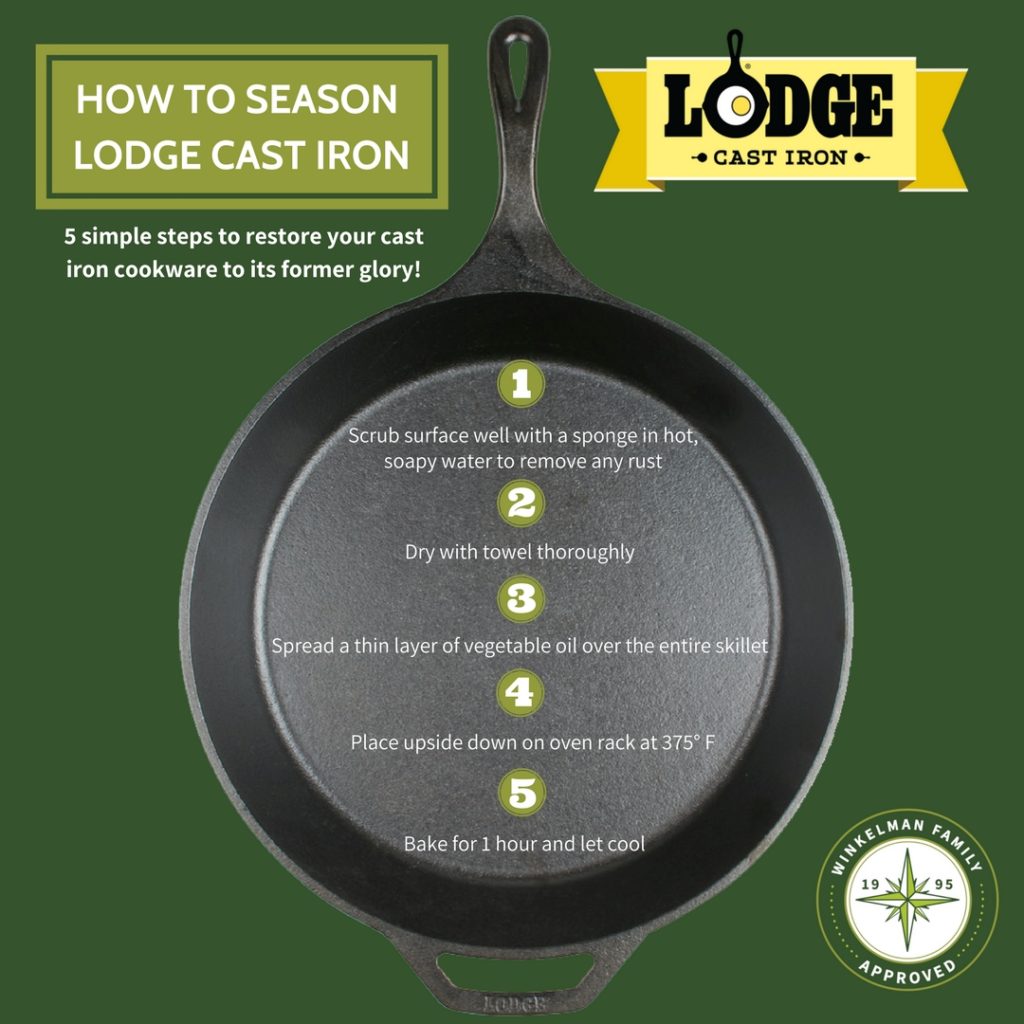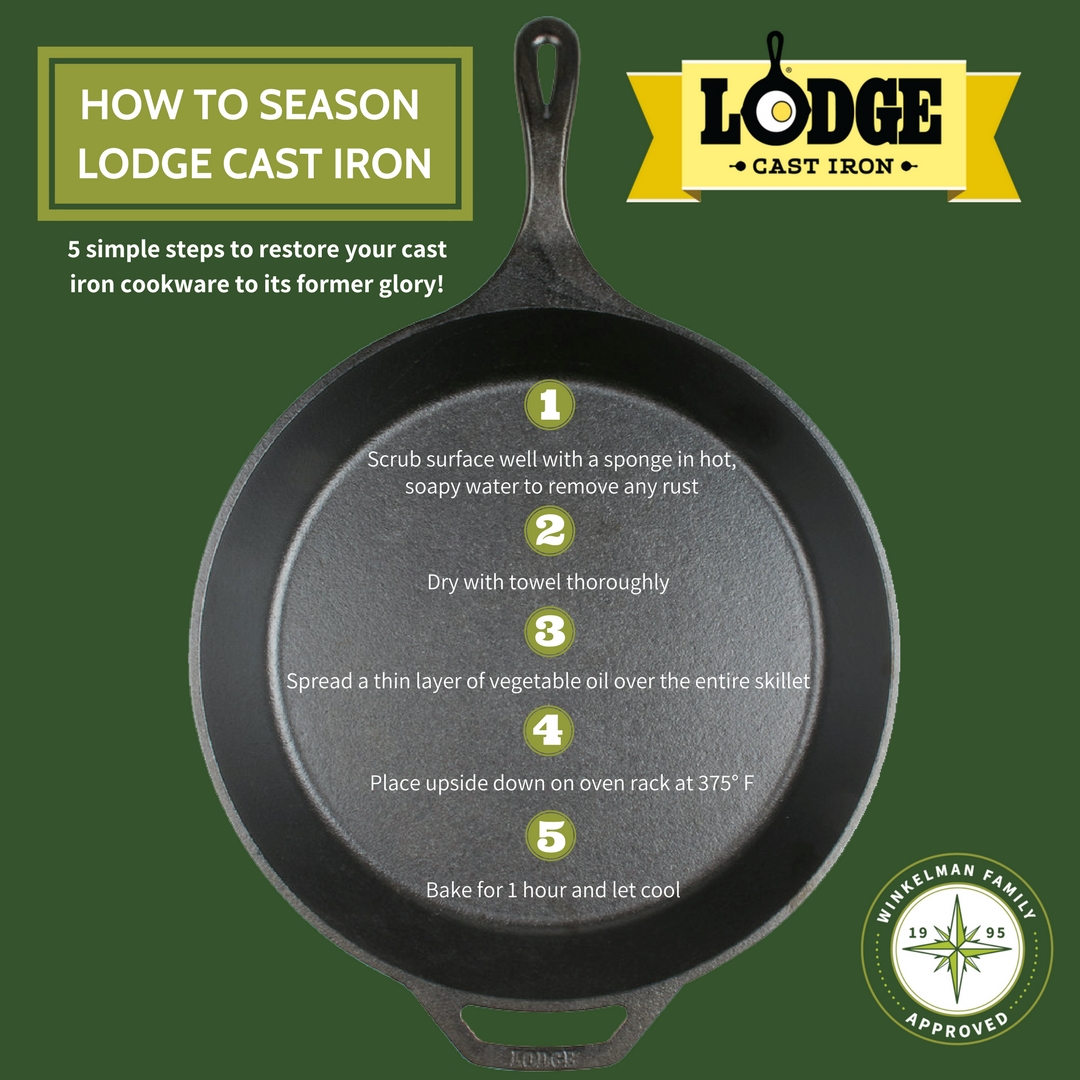 COOK BOTH INDOOR AND OUTDOOR WITH CAST IRON
Cast iron skillets, griddles, dutch ovens, etc. are some of the most versatile cookware on the market! Many people use cast iron in the comfort of their own home and forget about the primal satisfaction of cooking over a large campfire. Grab your friends and go out and appreciate the experience of cooking in great outdoors together. The Winkelmans always take advantage of every chance they get to cook over a campfire!
Lodge Deep Camp Dutch Oven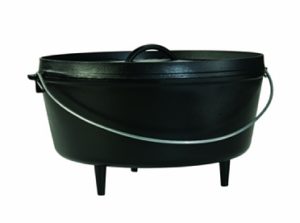 5-Quart, 8-Quart, and 10-Quart Deep Camp Dutch Oven for campfire or fireplace cooking
Seasoned cast iron ready to use
Cast iron lid inverts for use as griddle
Made in U.S.A.
TRADITIONAL LODGE CAST IRON
This traditional Lodge Cast Iron set alone will allow you to handle nearly any recipe you can think of such as preparing a juicy venison steak, a healthy vegetable stir-fries, a homemade apple pie, or even baking a simple pizza. These products will last for generations and for those who have owned "hand-me-down" cast iron cookware before will know that the cooking surface actually gets BETTER the more it has been used. Stainless steel or aluminum cookware of equal quality is more expensive and doesn't last nearly as long. Cast iron is the more cost-effective cookware available!
LODGE CAST IRON REVERSIBLE GRILL/GRIDDLE
20" W x 10.44 L", fits on most stovetops
Pre-seasoned with no synthetic coatings or chemicals
Two different cooking surfaces

One side for grilling steaks, fish, hamburgers the other for making eggs, pancakes, bacon and so much more

Use on all cooking surfaces, grills, campfires, and oven safe
Hand wash only
INTERESTED IN LODGE ENAMAL?
What is Enamel? After the iron cookware is cast in the traditional method, a glass particulate called "frit" is applied. This is all baked in ovens between 1200ºF and 1400ºF, causing the frit to transform into a smooth porcelain surface that is bonded to the iron.  

Babe Winkelman Productions Pro Staff Mesh Hat
This mesh back Babe Winkelman Productions Pro Staff hat is black and silver, and great for any occasion.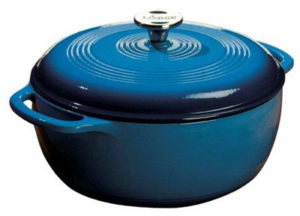 Lodge Cast Iron Dutch Oven, Enamel Cast Iron, 6-Quarts
Chip-resistant porcelain-enamel finish
Side handles for secure grip when transporting
Top cover that contains the heat, moisture, and nutrients
Oven-safe to 500°F
KRIS' CAST IRON VIDEO RECIPES
Delicious Venison Steak with Blue Cheese Butter
In this edition of Kris' Kitchen, you'll see how to cook a venison steak with blue cheese butter! What sets Lodge Cast Iron cookware apart from ordinary skillets is the how evenly the heat is distributed and its ability to reach much hotter temperatures. These benefits combined work to seal in the natural flavor of all your food.
Quick and Simple Tennessee White Chili
Chili has always been one of Kris' go-to dishes because it's an easy and tasty meal that is perfect for family dinners, house parties, or even just for yourself! In this video, you'll see the Lodge Cast Iron Dutch Oven makes preparing chili easier than ever before.
This page contains affiliate links, which means we receive a commission on products purchased using these links.